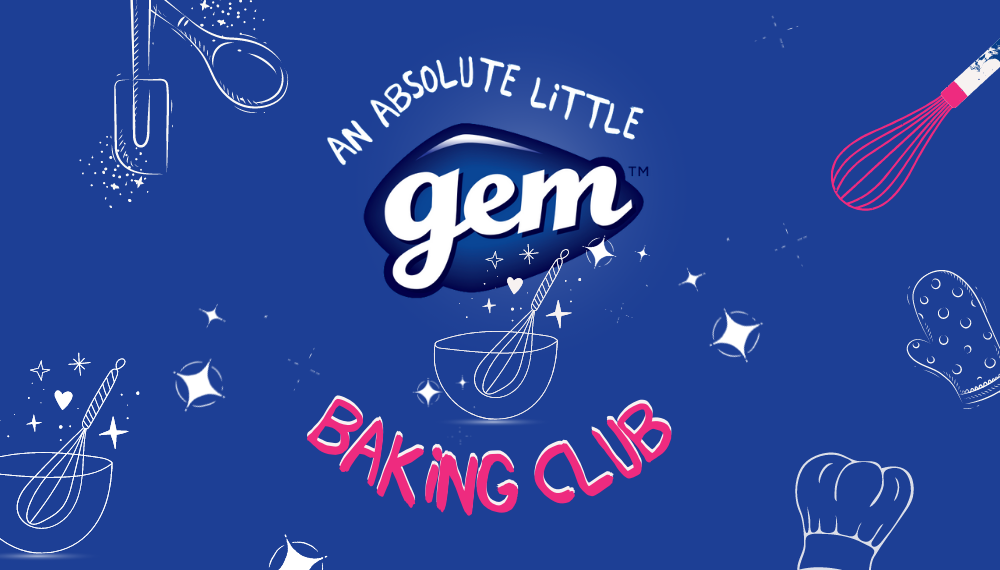 One of the best things about Baking – no matter what your skill level – is seeing your family and friends enjoy what you have made and sharing your passion with others.
We wanted to create a space where you can get inspiration from Us and other fellow Bakers for what you're going to bake next.
Subscribe to our monthly newsletter and we will send you recipes, useful baking tips, info about upcoming live events, and of course some amazing Gem giveaways. As a valued member of our Club, you'll also be the first to know what's happening in Gem HQ!
Not only that but every month one of our Members will Win a Hamper full of Gem Goodies including an Apron so you'll look the part the next time you're baking!
Baking is done out of love, we would like to share the joy and love of baking with our Community to make everyone smile.
join the Club now!
We would love to see you tag us, using #GemBakes on your Socials and we will make sure that your creations will be shared and enjoyed by fellow Bakers!