SIGN UP FOR THE FREE TANDOORI CHICKEN CLASS
FREE "KIDS IN THE KITCHEN CLASS" WITH ONE YUMMY MUMMY & GEM
Join us on Zoom on Tuesday, 30th May to cook some moreish Tandoori butter chicken! We'll be kicking off at 5 pm and places are FREE! Book Your Spot at the Free Cook-Along below!
If your family loves the local Indian takeaway, then this month's Kids in the Kitchen class with GEM is for you. And if you haven't really tried Indian food before, now's your chance to broaden your palate and give it a go. Our mouthwatering recipe uses Gem Ground Almonds and is full of rich flavours, without being too spicy. It's the perfect meal for all ages to enjoy together once the session's over.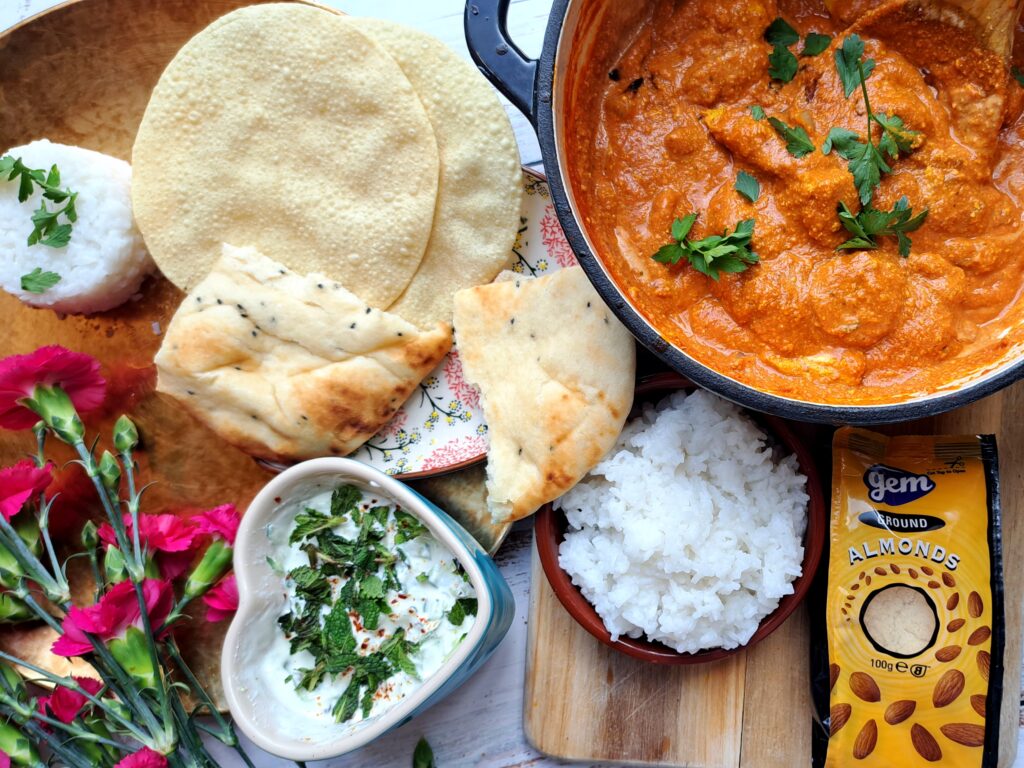 You can't beat this dish for developing your cooking skills. You'll get to:
Marinade chicken (this helps to bring out the flavours)
Make a homemade butter sauce
Practise your peeling and cutting
Learn tips and tricks from a fellow young chef (Lils, age 9)
Proudly share your creations with kids from all around Ireland (and beyond!)
Plus, the hour will include interactive games and spot prizes. So get your name down today!
You can either
Sign up for your FREE one-off spot by midnight on 28th May and we will send you all details of the class (recipe, preparation, zoom invite) by email.
Or
Join the Family Cooking Club for weekly child-friendly cook-alongs (including this one), plus recordings of all our previous sessions (€10 per month, cancel anytime).
Hope to see you there!
Lils, Jolene and Team Gem
THIS EVENT IS FOR GEM BAKING CLUB MEMBERS ONLY! REGISTRATION IS REQUIRED. Please note, by signing up for this event, you will be added to the Gem Baking Club and One Yummy Mummy mailing list. It is free and you can unsubscribe anytime. More about why you should be part of our Baking Club.