FOR GEM BAKING CLUB MEMBERS ONLY! SIGN UP BELOW & GRAB YOUR SPOT NOW!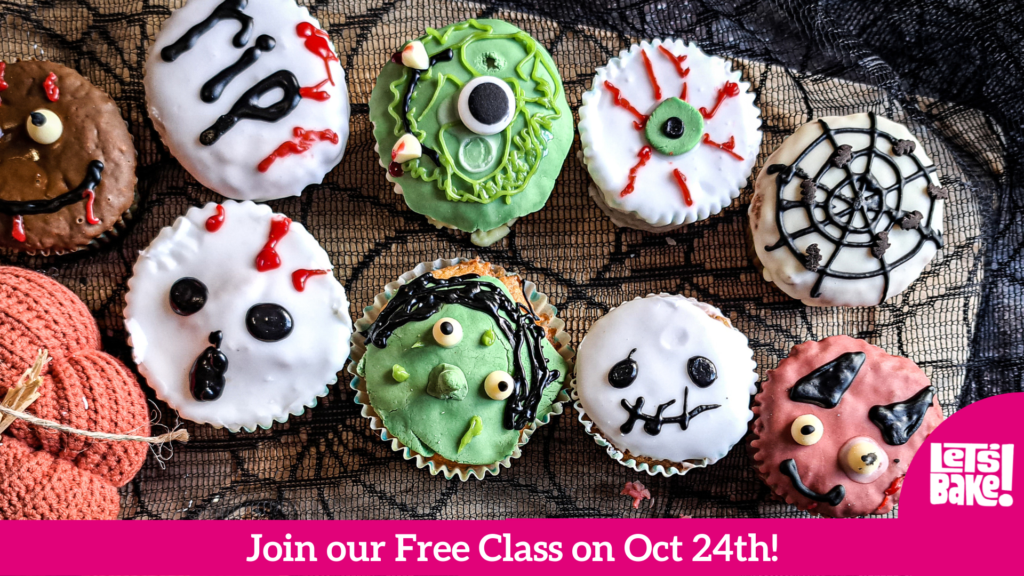 Get ready to add a chilling twist to classic cupcakes with Jolene and Lil's from One Yummy Mummy.
Whether you want to serve them at a party, gift them to trick-or-treaters or rustle them up for mid-term fun, these are sure to be a hit.
Show off your creative flair by decorating them with the creepiest faces you can imagine.
Will you choose:
A fearsome Frankenstein
A scary skeleton
A bone-chilling bat
A wicked witch
Or something else entirely?
The dark and misty sky's the limit.
But of course, baking's always more fun with company. So make sure to join other young bakers for our Zoom cook-along at 5 pm on Tuesday 24th October. You can also look forward to games and competitions to get you all set for Spooky Season.
See you there!
Jolene, Lil's and Team Gem
SIGN UP FOR THE FREE CUPCAKE PARTY BELOW!
Please note, by signing up for this event, you will be added to our Gem Baking Club and One Yummy Mummy mailing list. It is free and you can unsubscribe anytime. More about why you should be part of our Baking Club.