SIGN UP FOR OUR FREE ICE CREAM CONE CUPCAKE CLASS!
July's Kids in the Kitchen with ONE YUMMY MUMMY & GEM is here to introduce you to a summer twist on the classic cupcake. Use cones instead of baking cases, layer on the buttercream "ice cream" and decorate your treat to your heart's delight.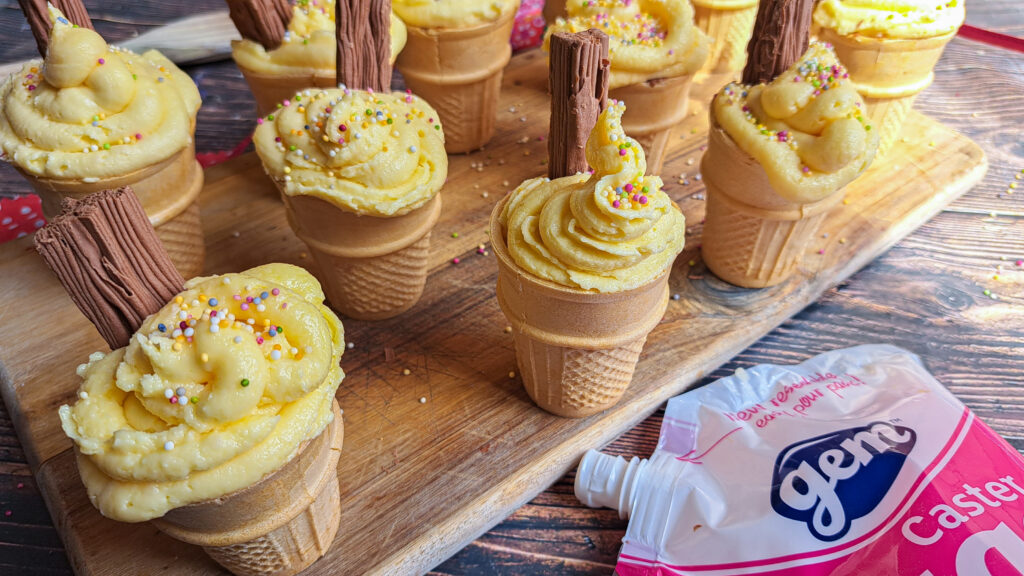 The Kids will pour with ease using GEM Caster sugar in an easy pour pack with resealable cap will put a smile on their face.
GEM Caster Sugar is made extra fine so that you can bake the sweetest, lightest cakes and biscuits and the fluffiest pancakes because of its fineness it dissolves more quickly than granulated sugar making it especially useful in this delicious bake.
This fun and fresh recipe is perfect for baking with friends, serving at a barbecue, or just getting creative during the summer holidays.
Best of all, why not try it with kids from all around the country (and the world) during our FREE ZOOM CLASS at 5 pm on Tuesday, 18th July. With games, spot prizes and plenty of laughs, it's sure to be lots of fun – even if the sun doesn't shine! 

Grab your FREE one-off spot at the Zoom class below!

Hope to see you there!
Lils, Jolene and Team Gem
THIS EVENT IS FOR GEM BAKING CLUB MEMBERS ONLY! REGISTRATION IS REQUIRED. Please note, by signing up for this event, you will be added to the Gem Baking Club and One Yummy Mummy mailing list. It is free and you can unsubscribe anytime. More about why you should be part of our Baking Club.