FOR GEM BAKING CLUB MEMBERS ONLY! SIGN UP BELOW & GRAB YOUR SPOT NOW!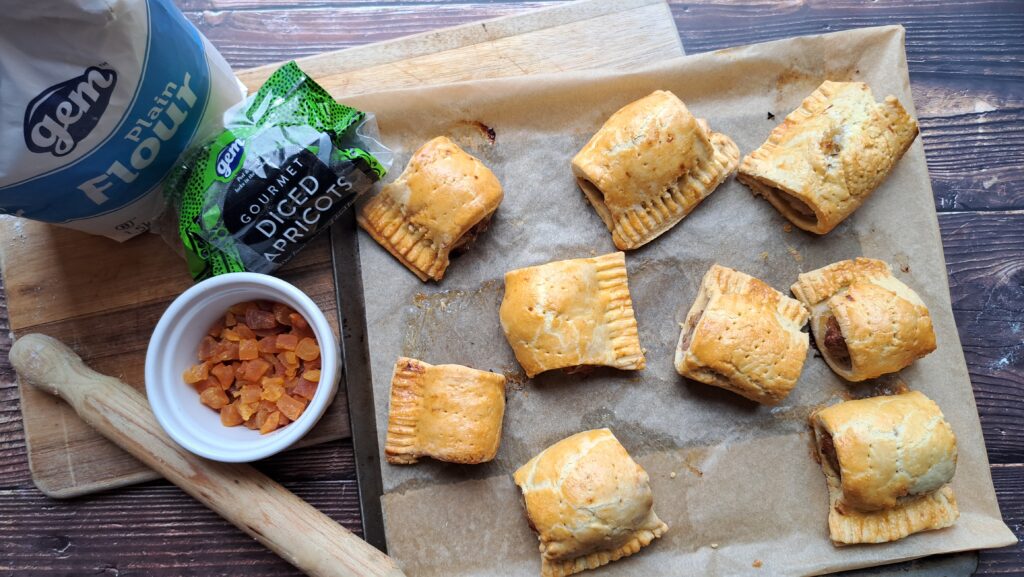 There's nothing like a pick-up-and-go recipe for the summer holidays: a tasty morsel you can take along wherever you're headed. Whether you're going on a picnic, to a summer camp, or just out to the garden, our pork and apricot sausage rolls are a great lunchtime (or anytime) choice.
And although we don't like to mention the S word right now, they're great for school lunches too.
To learn how to make them for yourself, join us on Zoom at 5 pm on Tuesday 15th August. Be part of our FREE, fun cook-along where you'll:
Learn how to make tasty homemade shortcrust pastry (you can use this skill for lots more recipes so it's a great one to know)
Sweeten up the classic sausage roll with GEM Gourmet Diced Apricots
Have fun cooking along with children from all around the country
Get to show off your tasty creations (if you want to)
Be in with a chance to win some fabulous cookery prizes
So what are you waiting for?

SIGN UP NOW AND JOIN THE FREE CLASS WITH ONE YUMMY MUMMY & GEM!

See you there!
Jolene, Lil's and Team Gem
Please note, by signing up for this event, you will be added to our Gem Baking Club and One Yummy Mummy mailing list. It is free and you can unsubscribe anytime. More about why you should be part of our Baking Club.